Kohli Research Fellowship Program
Kohli Research Fellowship Program is a highly competitive and coveted fellowship program offered at KCIS. This PhD fellowship is awarded to selected candidates who show remarkable and extraordinary research aptitude, scholarly abilities and capacity to think through unstructured problems. For the Academic year 2021-22 and in 2020-21, a selected number of fellowships are awarded through a comprehensive selection process consisting multiple level of screening.
Eligibility:

B.Tech/B.E/M.Tech/M.E in all branches/MSc in Foundational Sciences are eligible to apply

Selection Process:

Selection into the Kohli fellowship program is a two-step process.

Step 1:

The applicants must qualify the IIIT-H's regular Post Graduate Entrance Examination (PGEE) and subsequent interview process.

Step 2:

Selected candidates who performed extremely well in Step 1 will undergo another round of interview process before KCIS interview panel in order to receive the fellowship.

To know more about IIIT-H PGEE please visit:
https://pgadmissions.iiit.ac.in/pgee/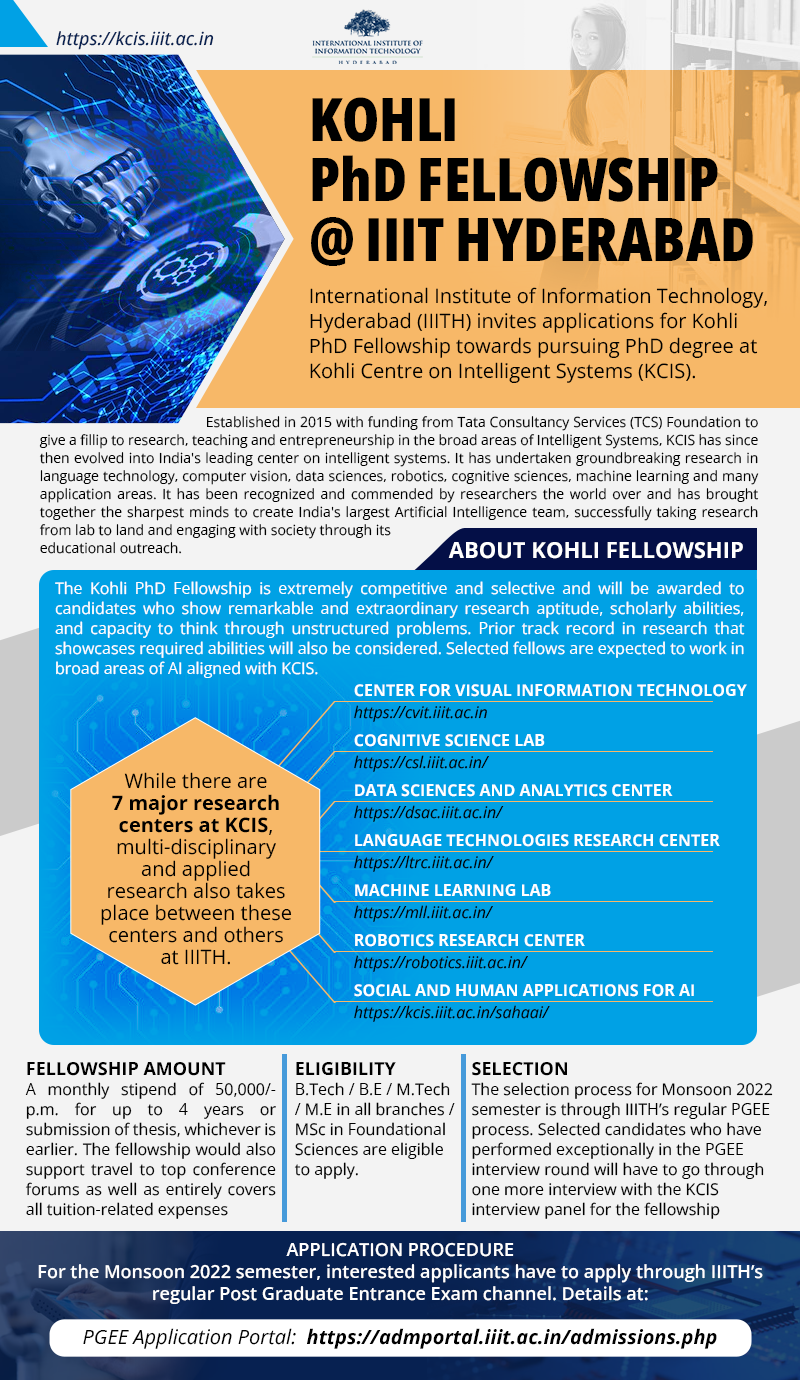 Financial Assistance to Kohli Fellows:

A monthly fellowship stipend of ₹ 50000/- will be provided to the fellows up to 4 years or submission of thesis whichever is earlier. In addition to the monthly stipend, the center will provide financial support to participate at top conference forums and take care of all tuition related support.

KRF For Internal Applicants:

Candidates with a BTech, MTech/MS, MSc degree including those expecting to pass out in coming academic year shall be considered for the fellowship.